My post of late January on the Dow 30 Index mentioned that price had reached 20,000, in spite of negative rhetoric from media pundits and some investors about an imminent implosion of markets under President Trump's economic agenda in the months leading up to the presidential election and to that date.
So, isn't it possible the stock market rises and falls irrespective of what happens in Washington, DC?
Monthly Chart of Dow Jones Industrial Average: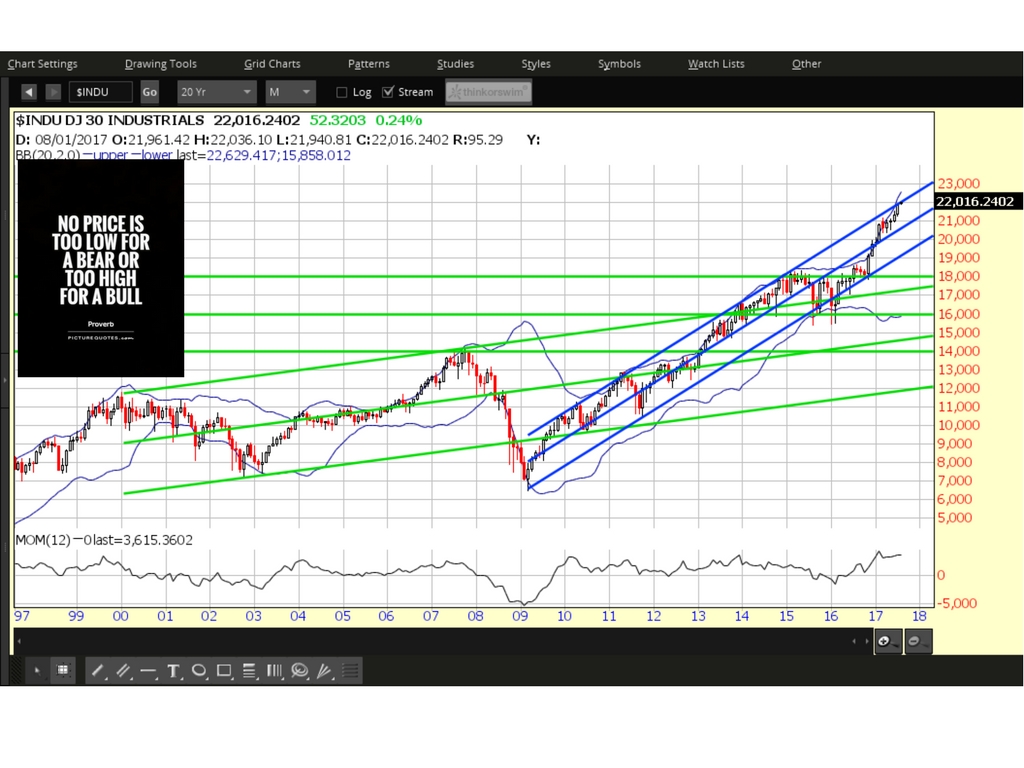 Notice how it still rose all during President Obama's two terms, an era of supposed anti-growth economic policy? And as you can see, the rally after Election Day 2016 was just a continuation of the bull market. This picture puts in context the longer term market.
Here's a closer look at the recent history. A continuation in the fourth quarter from Oct onward. Policy has no effect.